15 Athletes Selected to US Military Endurance Sports Elite Team
Posted 31 Jan 2017 in News


January 31st, 2017, Boulder, CO –The focus of the Elite Program is to support USMES members who have demonstrated the talent, motivation, focus and work ethic to compete on the national and international stage in endurance sports.
Four para-athletes have been selected for the program, including para-triathlete Patty Solimene Collins, a para-triathlon world champion who competed in para-triathlon's debut at the Rio 2016 Paralympics. Returning to the program in 2017 are para-cyclists Steven Peace, Justin Widhalm, and Rio 2016 Paralympian Jeffrey "Scott" Martin.
Road cyclist, Rhandie Thompson, is returning to the program, joined by three-time national track cycling champion and world record holder Jim Lawrence and tandem national champion, Mike Inglis.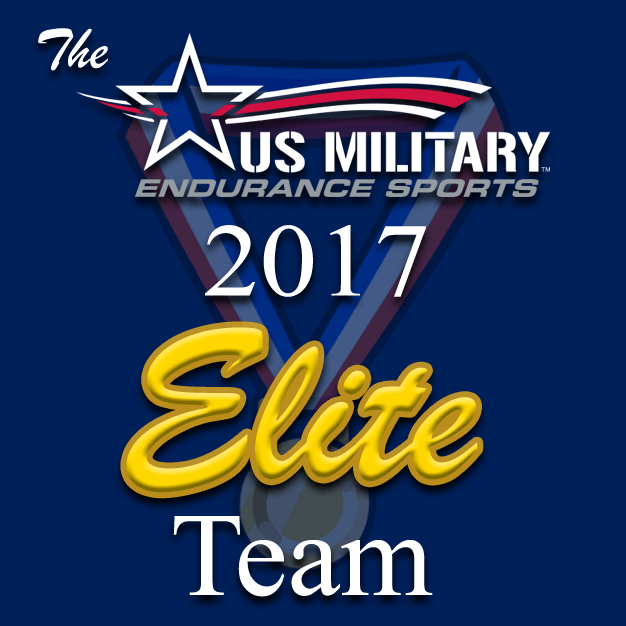 Runners Ben Payne and Matt Williams return after competing in the 2016 Olympic Marathon Trials. They are joined by Sean O'Hollearn, the champion of the 2016 Air Force Half Marathon.
Three-time Ironman winner Jessica Umentum Jacobs, Ironman Superfrog 70.3 champion Brett King, Armed Forces Championship bronze medalist Marcus Farris, and 2013 Coast Guard Athlete of the Year, Jess Anderson, along with three-time All American, Melissa Tallent, form the talented group of triathletes.
The para-athletes, cyclists, runners and triathletes in the Elite Program represent the highest ideals of USMES and its members who strengthen their minds and bodies through endurance sports in conjunction with their honorable service in uniform. USMES Elite athletes will compete against the best in the world while setting an example within USMES to motivate, mentor, and support their 1,200+ teammates to reach for their best.
"I am honored to be selected for the 2017 USMES Elite Team, under the leadership of Navy Veteran and endurance sports coach, Dan Frost," said Professional Distance Runner and Colorado ANG Pilot Ben Payne.  "I appreciate the emphasis this year of interaction between the Elite Team athletes and USMES members.  I look forward to applying lessons learned from the miles & trials of running over many years to good use, helping our current and former military members reach their highest athletic goals."
The US Military Endurance Sports (USMES) program, a division of American Servicemembers Amateur Sports Inc. (ASAS), is a non-profit 501(c)3 organization chartered to support amateur athletes, endurance sports education and activities for current, retired, and veteran members of the United States Armed Forces.  To learn more about USMES, go to http://www.usmes.org.
---