USMES Selects the 2018 Elite Team
Posted 01 Nov 2017 in News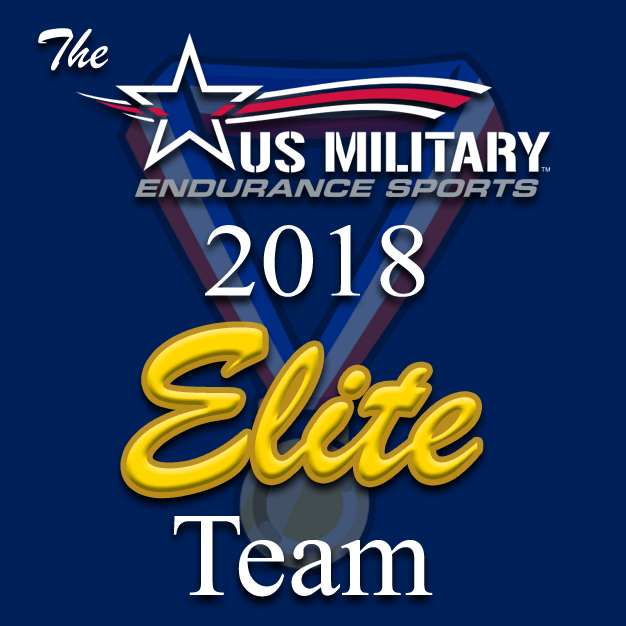 US Military Endurance Sports (USMES) has selected fifteen exceptional military athletes with world-class or national-level experience for the 2018 USMES Elite Team. The Elite Program focuses on supporting USMES members who have demonstrated the talent, motivation, focus and work ethic to compete on the national and international stage in endurance sports.
A strong contingent of triathletes forms the foundation of the 2018 Elite Team. Brett King returns from the 2017 Elite Team where he repeated as the overall champion of Ironman 70.3 Superfrog and champion of the worldwide military division of the Ironman World Championships in Kailua-Kona, Hawaii. Finishing second to King each of the last two years at Superfrog was Davis Frease, also the 25-29 age group winner at the 2017 Ironman 70.3 Texas. Marcus Farris joins them as a returning Elite Team triathlete, cyclist and ultra-runner who finished fourth-place overall and as the age group champion at Ironman 70.3 Canada.
Melissa Tallent returns from the 2017 Elite Team after a season of multiple top overall and Masters results as both a triathlete and a road cyclist. New team member, Justine Emge, shares a similar dual talent in both triathlon and road cycling and aims to qualify for her professional triathlete license in 2018. Not one to underestimate, Jessica Lukasik, a Fulbright scholar and also the overall military champion at the 2017 Ironman World Championships, joins the Elite Team in 2018 as well.
The 2018 Elite Team will feature three para-athletes, including Justin Widhalm, Olympic Training Center resident athlete, and multiple-record holder, training to represent the USA at the 2020 Paralympic Games. Widhalm returns from the 2017 Elite Team along with paracyclist Steven Peace, three-time UCI World Cup podium winner in 2017. Building off of a successful debut season of ITU paratriathlon events, Adam Popp joins the Elite Team as a paratriathlete and ultra-runner.
Widhalm also competes in able-bodied national and world championship events for Masters track cycling, and Elite Team member, Mike Mouly, will join him in this category. The Elite Team's youngest member, West Point graduate Tristian Manderfeld, will also compete on the track and in road cycling events. Shalekbriski, a multi-disciplinary cyclist based in Japan with years of Elite Team experience, and Jason Yannelli, a former junior cyclist who has battled PTSD, will join with Manderfeld and Mouly as the core of the USMES road cycling team.
Ben Payne raced in the 2016 U.S. Olympic Marathon Trials and followed up with a successful post-Olympic year in road running, cross country and mountain races. He returns from the 2017 Elite Team to be joined by newcomer Spencer Johnson, a runner who has competed in races between 1 mile and 50 miles and who will attempt the Umstead 100-mile race in 2018.
The triathletes, cyclists, runners, and para-athletes in the Elite Program represent the highest ideals of USMES and its members who strengthen their minds and bodies through endurance sports in conjunction with their honorable service in uniform. USMES Elite Team members will compete against the best in the world while setting an example within USMES to motivate, mentor and support almost 1500 teammates to reach for their best.
The US Military Endurance Sports (USMES) program, a division of American Servicemembers Amateur Sports Inc. (ASAS), is a non-profit 501(c)3 organization chartered to support amateur athletes, endurance sports education and activities for current, retired, and veteran members of the United States Armed Forces.  To learn more about USMES, go to http://www.usmes.org.
---