USMES EDUCATION SERIES WEBINARS
---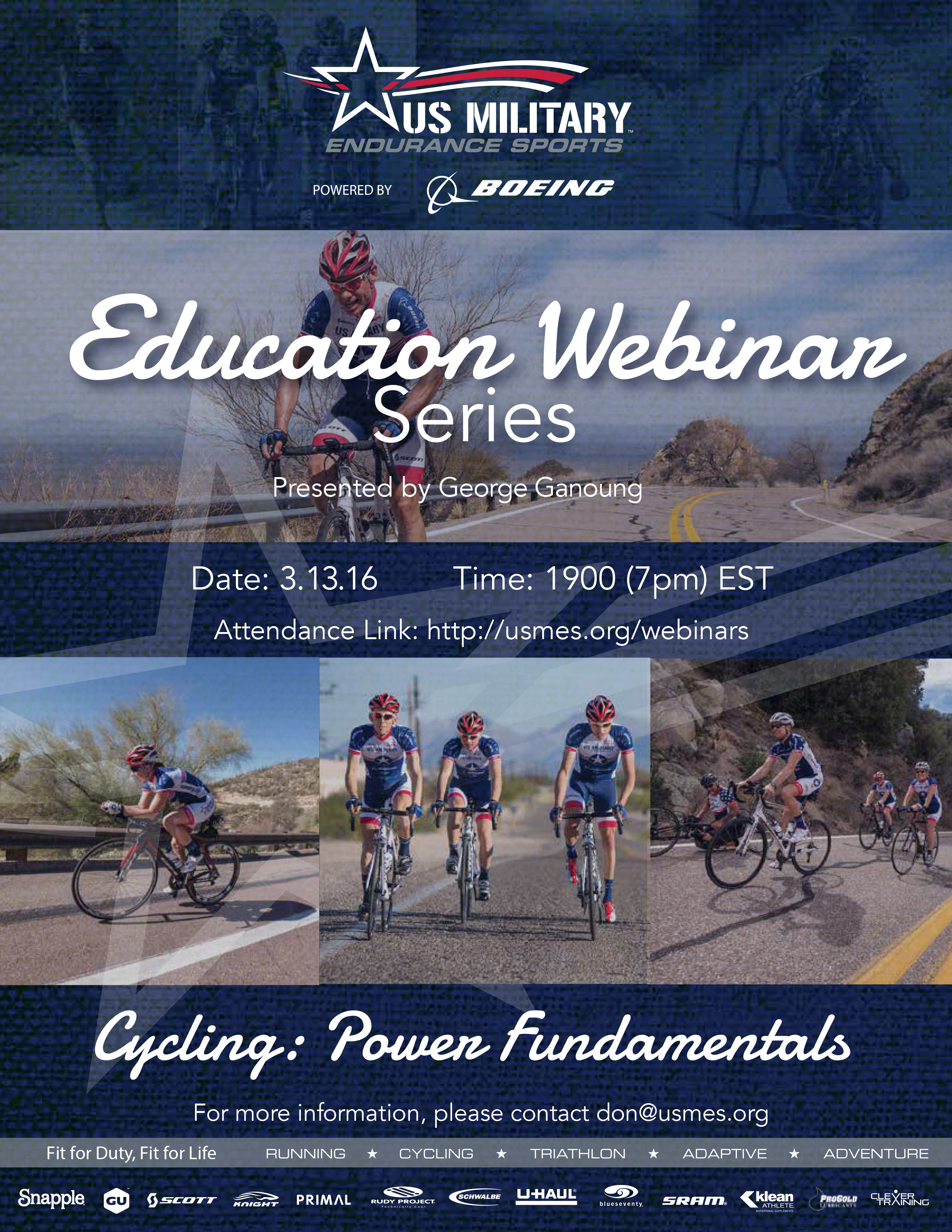 Cycling: Power Fundamentals
Presented by George Ganoung
13 Mar 2016 @ 1900 (7 pm) EST
Fresh off of camp, George has a fantastic science based approach to cycling, that is sure to give you some additional insight and boost your training/race results.  This webinar is loaded with some great content for all club cyclists...and by "cyclists," this definitely includes triathlon, cyclo-cross, MTB and more!  While useful for all cycling disciplines in training, power arguably has more of a race day benefit in multisport (especially long course) than in mass start cycling.  While "sciency" by nature, George very much promotes a pragmatic and balanced approach to its use.  So if you have been steered away by the seemingly complex and constraining nature of power in the past, take a look at this webinar!
View George's work in the USMES University Library or at the http://www.otterhaus.com/
---
Education Series Webinars are free to all USMES members as part of your member benefits and must not be shared without written consent from the USMES Staff or webinar author.  USMES Education Series webinars are not official USMES correspondence, are developed by the author and may not represent official views of the USMES Organization. If you have questions regarding the content of an Education Series Webinar, contact the Author identified in the webinar.