USMES EDUCATION SERIES WEBINARS
---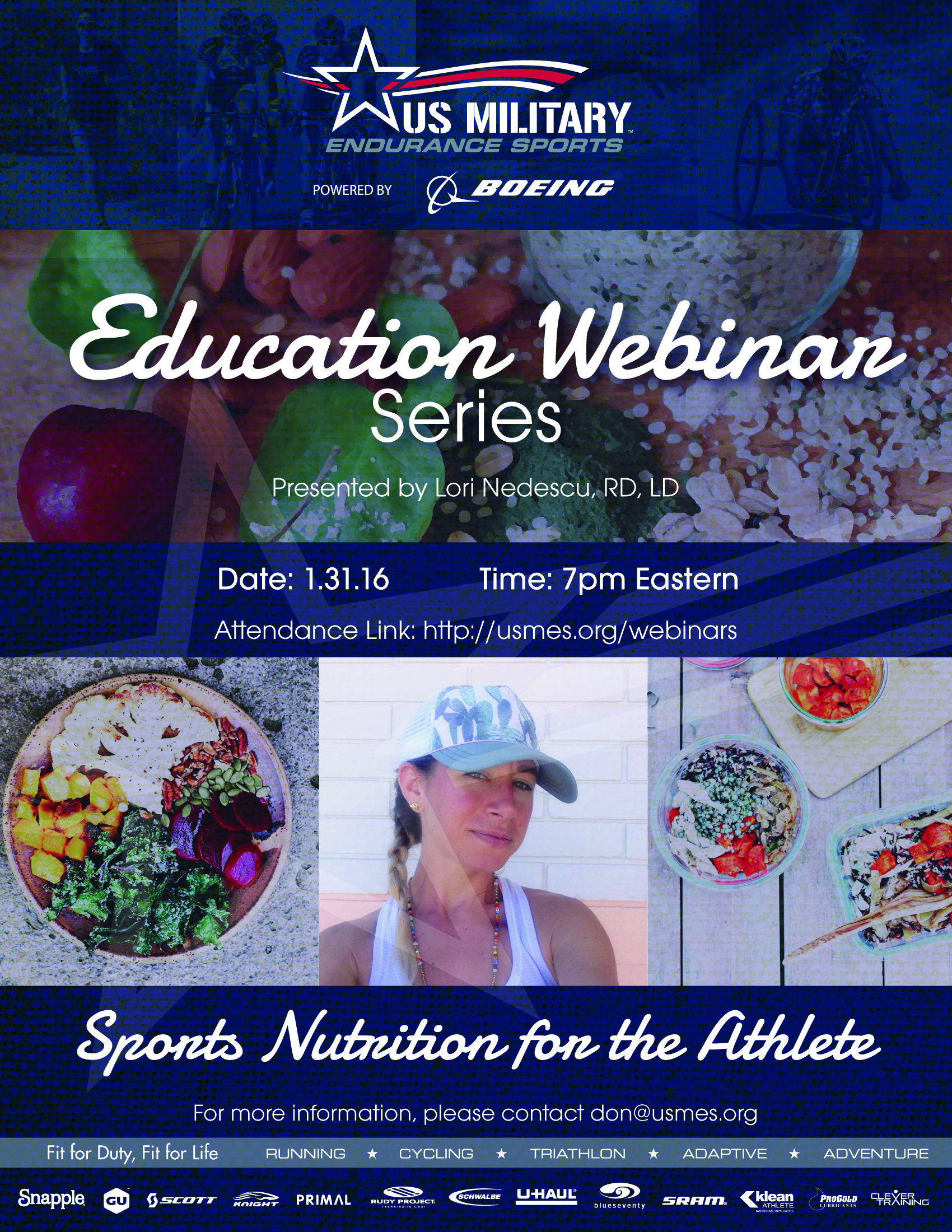 Sports Nutrition for the Athlete
Part 1:  Basics to Healthfully Fueling an Active Body
Presented by Lori Nedescu, RD, LD
31 Jan 2016 @ 1900 (7 pm) EST
Hosting the first official USMES Education Series Webinar, dietitian Lori Nedescu has loaded it with some great content for all club athletes.  Nutrition plays a significant part in an endurance athlete's strive to better performance and health.  From counting calories to planning for a race, Lori takes you through the paces in a easy to understand approach to nutrition for the athlete in you.
View Lori's work in the USMES University Library or at the http://thecadencekitchen.com/
---
Education Series Webinars are free to all USMES members as part of your member benefits and must not be shared without written consent from the USMES Staff or webinar author.  USMES Education Series webinars are not official USMES correspondence, are developed by the author and may not represent official views of the USMES Organization. If you have questions regarding the content of an Education Series Webinar, contact the Author identified in the webinar.